Mornington Peninsula Winery Tours
A trip to Victoria would be incomplete without a Mornington Peninsula winery tour. Just about 1-hour South of Melbourne, the Australian seacoast welcomes its visitors to picturesque landscapes, golden sand beaches and a colourful selection of vineyards where you can enjoy the ultimate wine tasting experience.
Let's go and have some fun!
A day to remember with Mornington Peninsula Wine Tasting Tours
We offer a broad range of Mornington wine tours that are guaranteed to titillate your taste buds and leave you with fond memories of the best attractions around Melbourne. Our services include bus tours, private tours and the option of planning a tailor-cut circuit for you and your loved one.
Besides visiting the best wineries in Mornington peninsula for lunch, you can also enjoy trips to local beer and cider breweries, chocolate manufacturers and cheese producers. All these options are available in cost-effective packages that you can experience privately or in large bus groups with your family, friends and new acquaintances.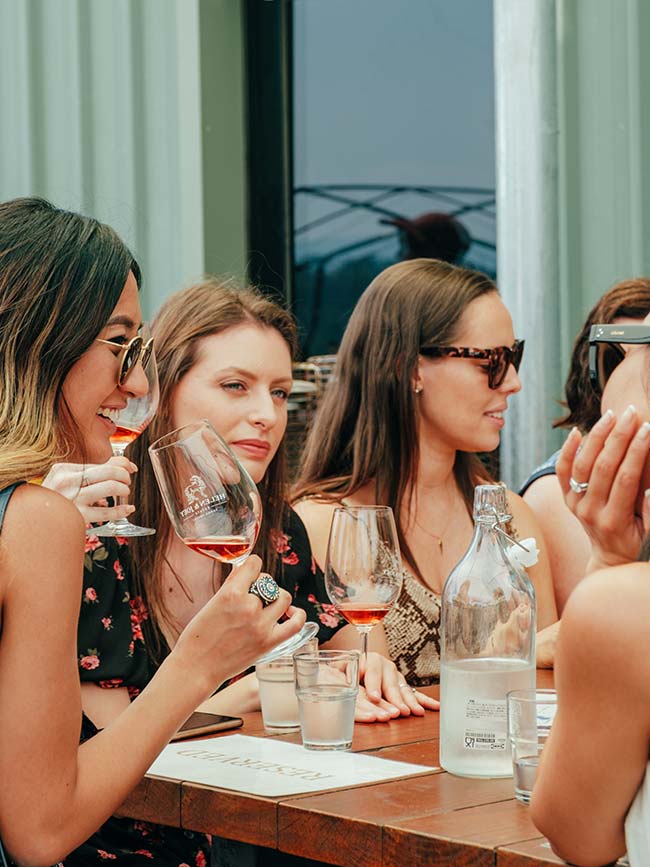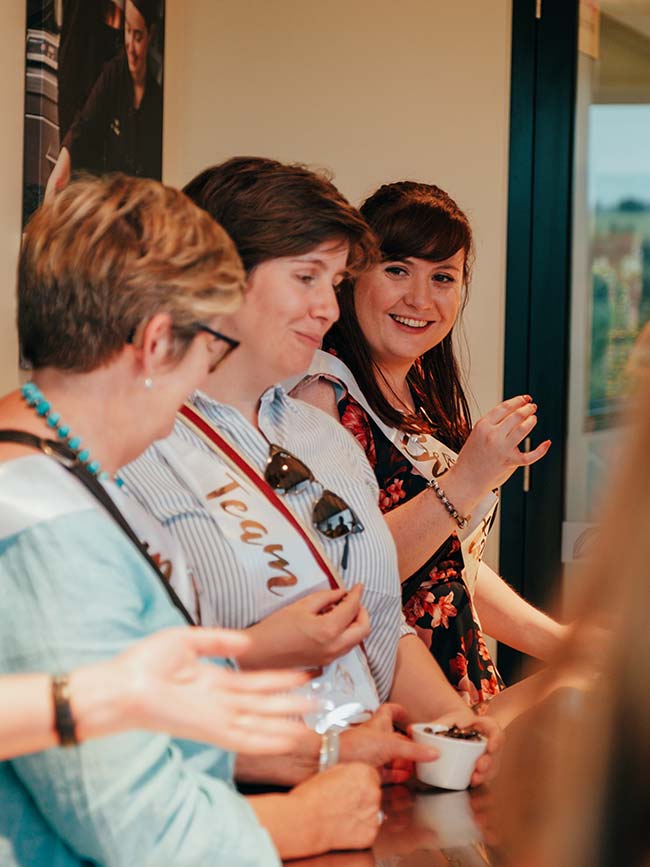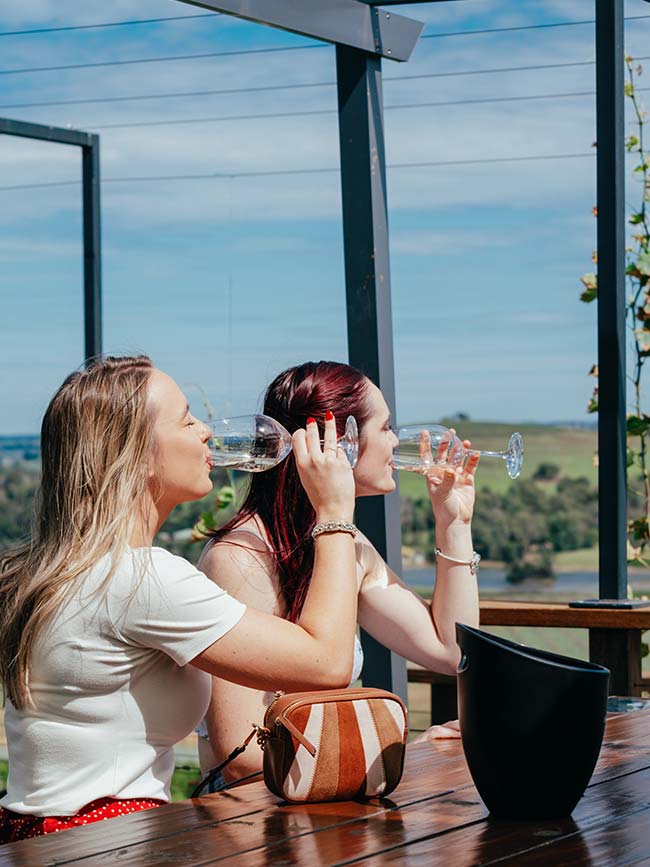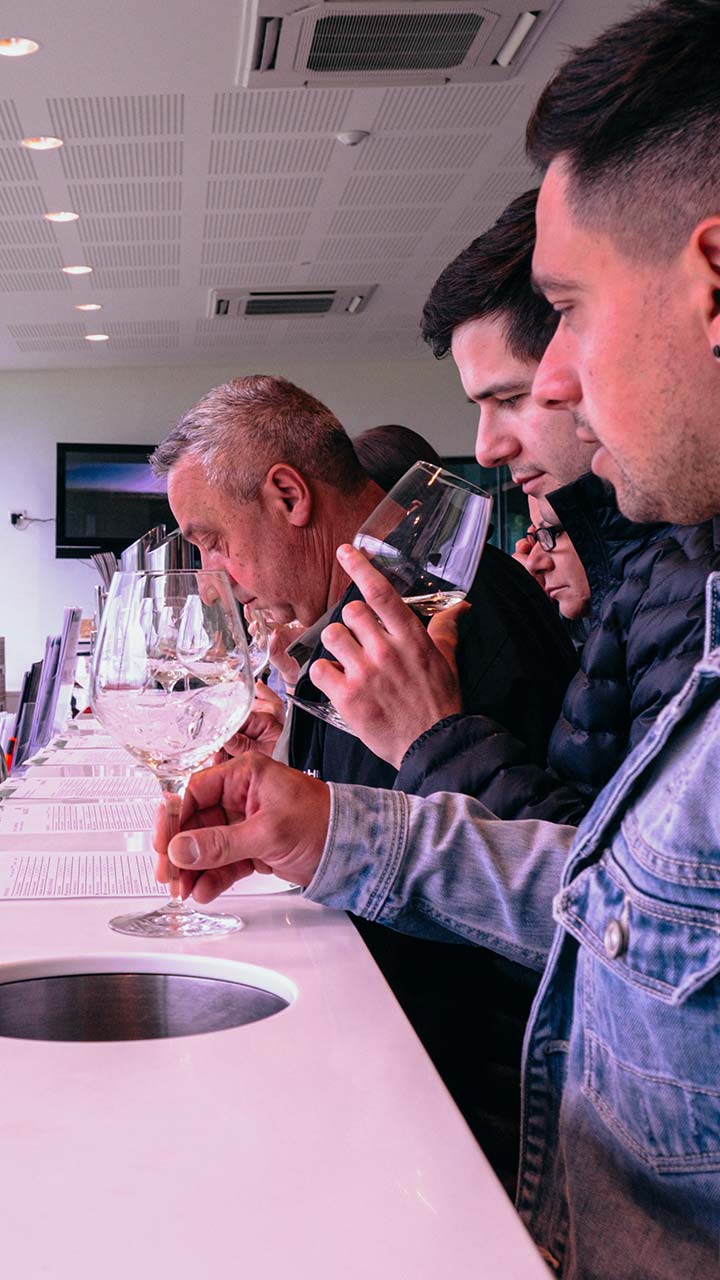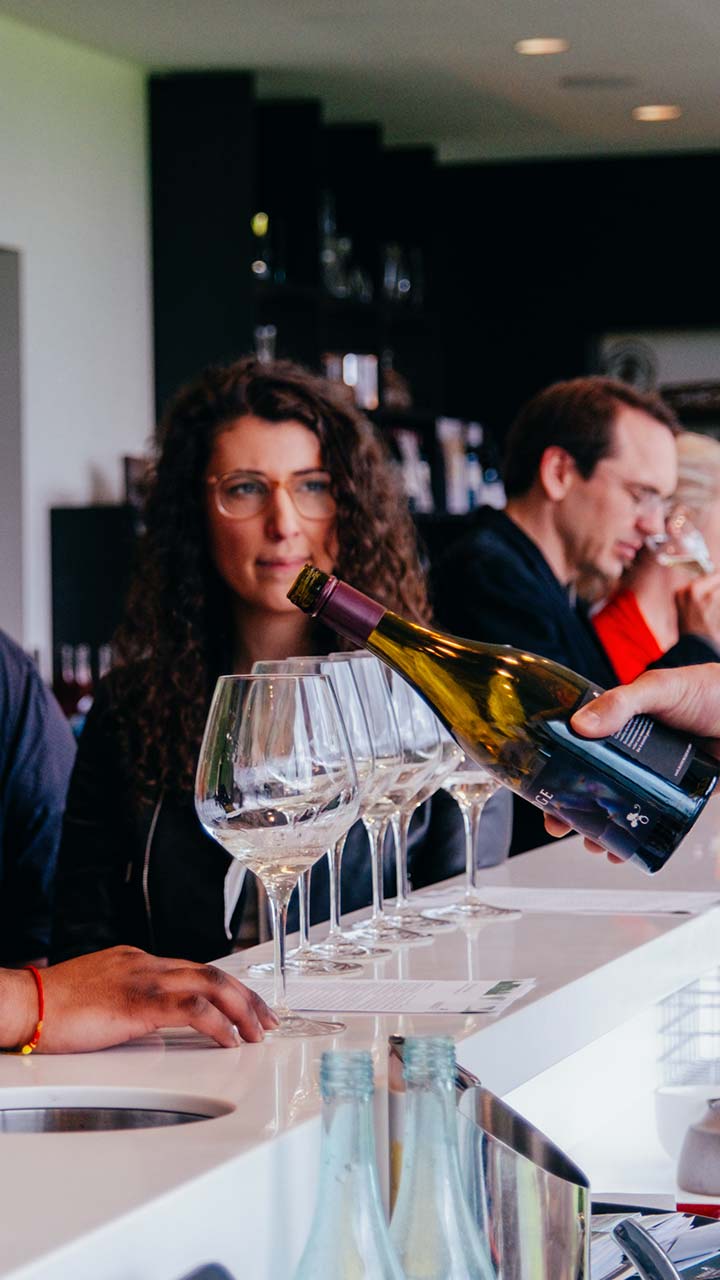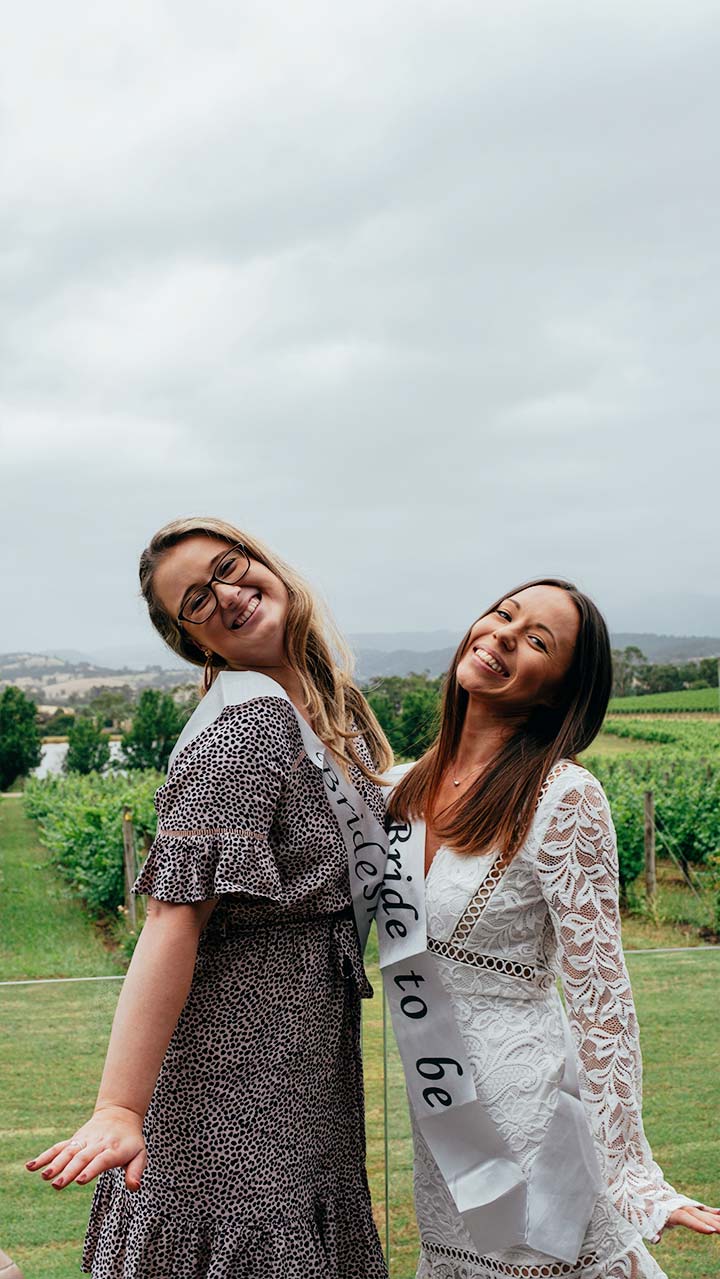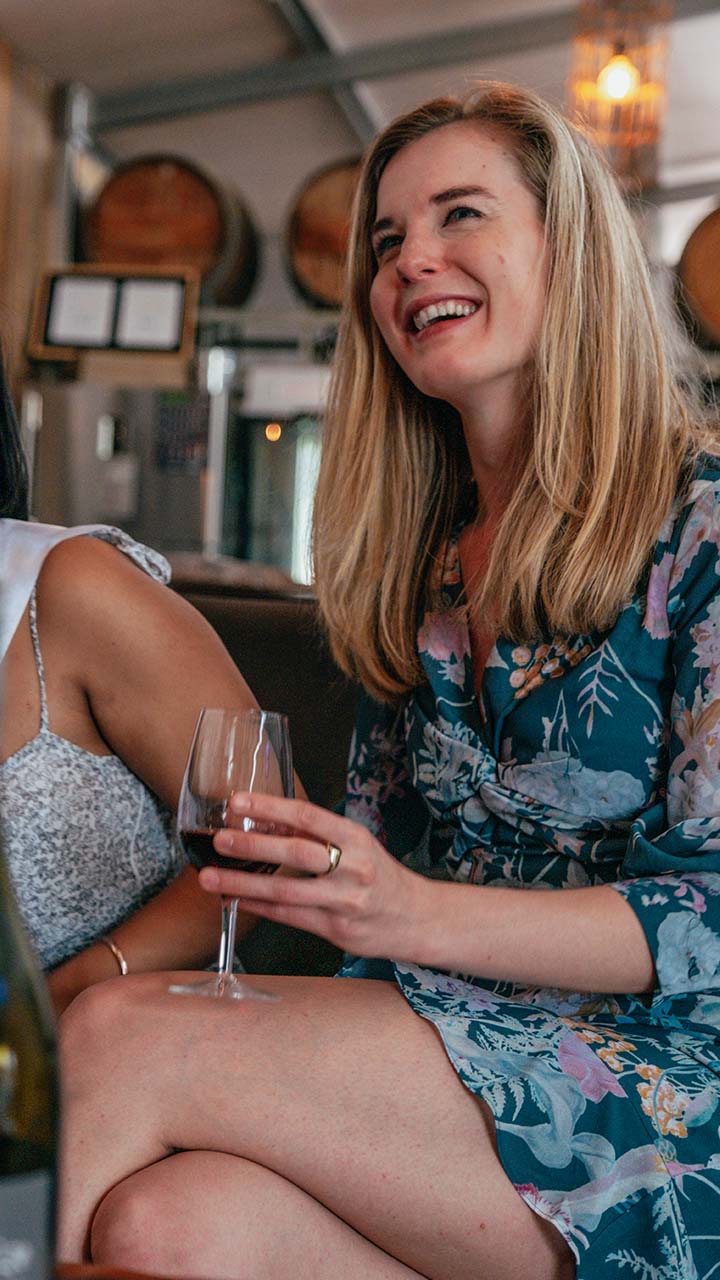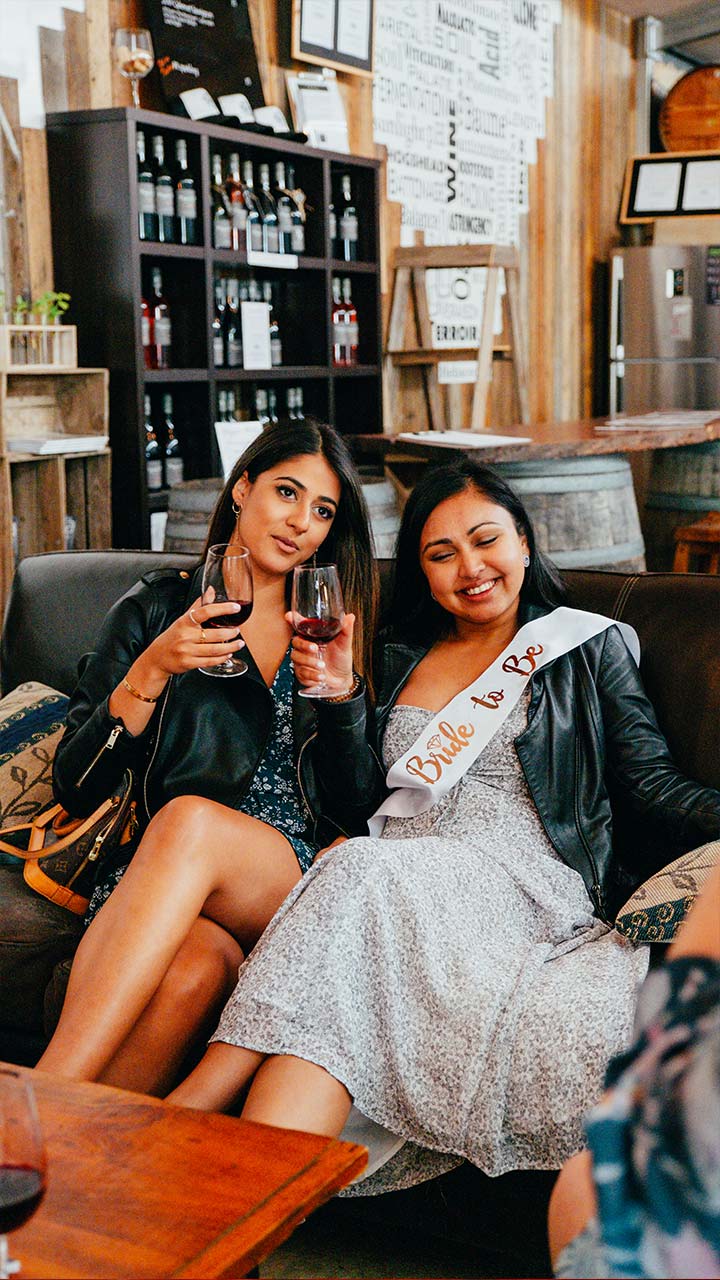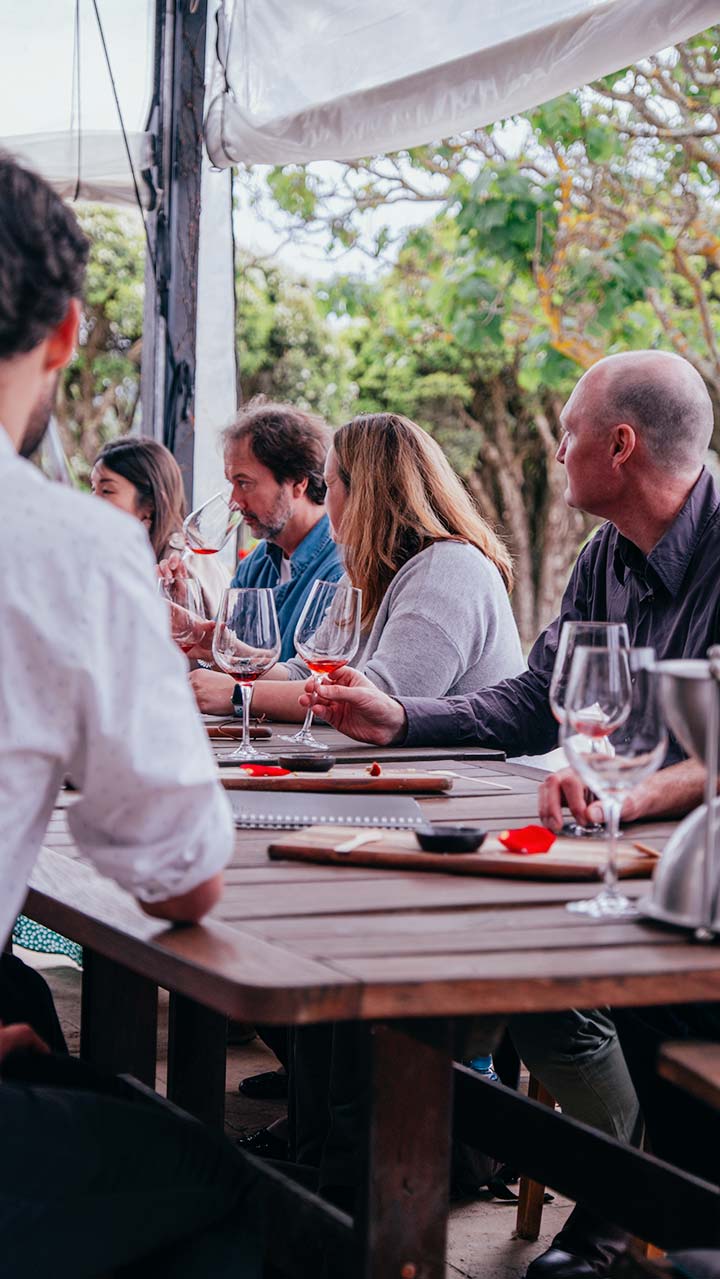 OUR SAMPLE FULL DAY TOUR ITINERARY
9:30 am pick up CBD or surrounding suburbs.

11 am wine tasting /or alternative stop

12 lunch ( a la carte, set menu or book your own)

2 pm wine tasting/or alternative stop

3 pm wine tasting / or alternative stop

4 pm depart Mornington Peninsula

5:15 drop off CBD or surrounding Suburbs
Below are a few wineries to keep in mind when you are deciding – take note some won't allow bigger group than 8 pax.
Quealy Winemakers – Group Tasting

Red Hill Epicurean – Meal Sharing

Kerri Greens – Wine Tasting

Mornington Peninsula Chocolates – Tasting

T-Gallant – Tasting or Spuntino Pizza Meal

Old Apple Shed @ Tallarida Estate – Brewery/Cider Tasting

Tucks Ridge – Tasting

Main Ridge Dairy – Tasting

Kerri Greens – Tasting

Pt. Leo Estate – Tasting
Montalto – Tasting or lunch
Bass & Flinders Distillery
Red Hill Brewery
WHY CHOOSE THE MORNINGTON PENINSULA FOR A WINERY TOUR
The Mornington Peninsula meets the ideal conditions for vineyards. The first plantation took place here at the end of the 19th century, and although the region has gone through long periods of drought, pests and fires, it has always restored itself naturally emerging as one of the best regions for wine production in Australia.
Nowadays, the Mornington Peninsula numbers no less than 200 vineyards. The maritime climate of the region is favourable for dry wines mainly from the Pinot Noir, Chardonnay, Pinot Gris and Tempranillo types. Sparkling wines are also a specialty around these parts, and you can get a good taste of them at the local wineries.
Every year, the Mornington Peninsula attracts thousands of wine lovers who come here because the region has everything you need to accompany a glass of delicious wine. This area is the perfect thriving habitat not only for winemakers but for dairy farms, chocolate producers and craft and cider breweries, as well.
THE WINERY
&

LUNCH TOUR PRICE
For a truly memorable wine, gin or cider tasting tour experience is to combine food for the full day outing. It is not an exceptional experience without lunch in the Mornington Peninsula vineyard. With this in mind, during the weekend with larger groups, wineries are required to serve a set menu.
There lots of choices for lunch; a la carte, set menu or book your lunch option to suit your taste buds and budget for the group.
Our Full Day Private Winery Tours Rates Based on 10+ Pax.
$150 pp with a set menu lunch option @T'Gallant
Let us know if you wish to have lunch at a different winery, and we will work the itinerary around it.
Forget about the usual girls' night out and embrace the adventure of a full day of wine tasting together with your best girlfriends. The Hens Tour, or as we call it "Let's Go Girls Bus Tour" includes visits to the best wineries in the region and a full lunch comprised of antipasto, wood-fired pizza and more.
The tour starts at 9:30 am, and lasts until 5 pm, depending on the drop off location of every participant. The entire outing is a spectacular wine tasting fest that you get to enjoy with your girlfriends, but also a great chance of meeting other participants that share the same passion for Mornington Peninsula wines.
Professional Photographer
When you hire Nep as the tour guide, he comes with extra skill sets like professional photography for the group and sometimes he will do a short video of the day so you everyone can appreciate the good time they had.